If you are battling with old asphalt, concrete, block interlock, or sealed aggregate driveway that has seen too many winters, or you have a newer home with cracks forming already as the grade settles, we can remove your frustration and restore your driveway. 
RubberSurf technology can quickly transform your old driveway into a beautiful, durable, and safety-enhancing surface. The application goes directly on top of the old surface, and typically takes just one day, then around 24-48 hours of curing time. With a large variety of colors and finish options, we can match the look of your new rubber paved driveway to your home, and create a functional and long-lasting surface that will maintain its resilience for years…even decades…
Patios, Walkway, and Stairways
Your space can be quickly transformed into stylish and new functional areas. We can re-level old surfaces with recycled rubber and then apply a beautiful resilient surface.
The concrete stairs for many homes can become treacherous when wet or icy.
Our well-developed technology can improve the appearance of your stairs and create a new level of safety for non-slip surfaces when wet.
In addition, the characteristics of rubber surfaces facilitate the rapid melting of ice, and because of its flexibility any ice forming can be more easily broken up.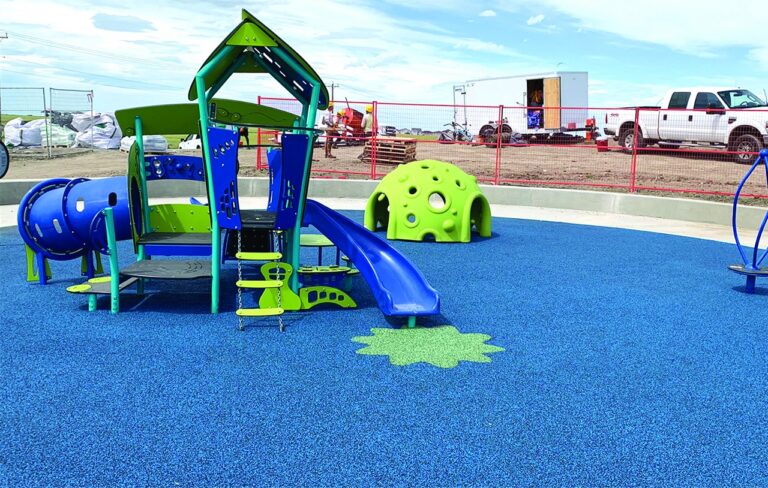 We are proud to produce some of the safest and most resilient playgrounds surfaces available.
When it comes to our loved little kids, the standards are high, really high.
RubberSurf is becoming so popular because they are safe, accessible, easy to clean, and comes in a wide range of color options and design possibilities. Also –
 Meets Impact attenuation
 Ultraviolet resistance
 Fungal resistance
 Non-Slip reduces the risk of injury
 Attractive and durable
Our rubber paving is perfect for your swimming pool. One of our most selling and best applications.
Avoiding slip accidents in the swimming pool area caused by the wet floor, masking an existing cracked concrete border, or just enhancing your overall landscaping sight, RubberSurf can provide you with all of the above.
Let us know your preferred coloring theme, and let RubberSurf custom make it for YOU.
We've Got A Variety of Colors
Get RubberSurf's Rubber Paving For Your Surfaces